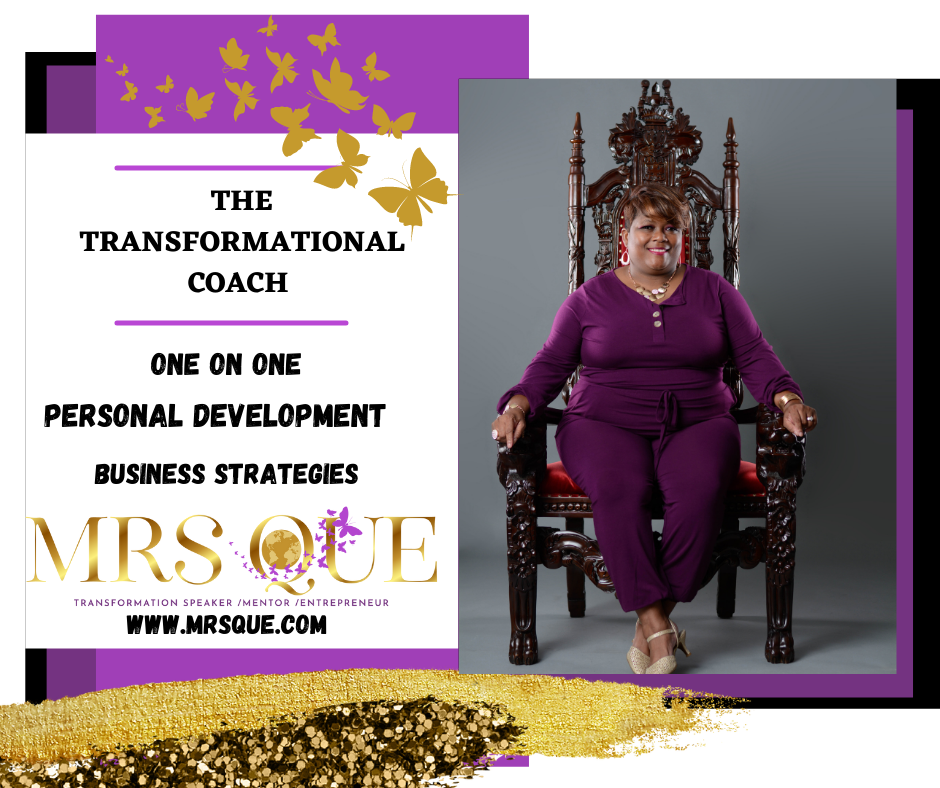 EXAMPLES OF ITEMS YOU MIGHT FIND IN YOUR POWER BOX:
"For God hath not given us the spirit of fear; but of power, and of love, and of a sound mind."
– 2 Tim 1:7
My name is Que'Nona Guilford. I'm the founder of Mrs Que. As a midwife, God design me to focus on transformation speaking, mentorship and entrepreneurship. I will be your personal ear piece that help you understand what happening in your environment that you have been blind too. My clients change their perspective on their current situation and walk into their purpose.
30 min session
For $59.99
1 Hour Session
For $100.00
save $20
2 Hours Session 
For $195.00
1 hours for two weeks
save $45